PLASTIC FREE, we are committed to removing all disposable plastics.

To reduce energy consumption we have adopted a SMART MANAGEMENT SYSTEM for lighting, air conditioning and heating.

Our amenities , signed "ORTIGIA", are made of natural products, with organic colors and are not used parabens, sls, nickel or silicone.

We have joined the
"MANIFESTO FOR A SUSTAINABLE TOURISM"
we are aligned with universal values such as, in particular, the management and efficient use of water and energy resources, respect for diversity, the enhancement of the common heritage, fair working conditions, investment in new technologies and innovative methods.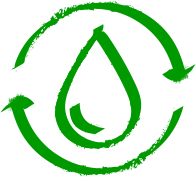 We promote a conscious and sustainable stay, a small gesture can change the world:
"CHOOSE THE FORMULA "SUSTAINABLE STAY"
towels and linen will be changed every two days, thus limiting the consumption of water and the impact of detergents on the environment.
BOOK NOW