DOWNTOWN
MyTALE rises in a early '900 building located behind the Forum of Augustus, in Rione Monti, or Rione I, the oldest in Rome, eclectic and crossed by mutations and contamination, so much to live a life of its own, Suburra (so it was called in Roman era from "Sub Urbe" - under the city - whose basements came out at the Colosseum). It is here that MyTALE has drawn his essence, the need to tell some of the many faces of a Rome that never ceases to surprise.
MAP OF HISTORIC CENTER OF ROME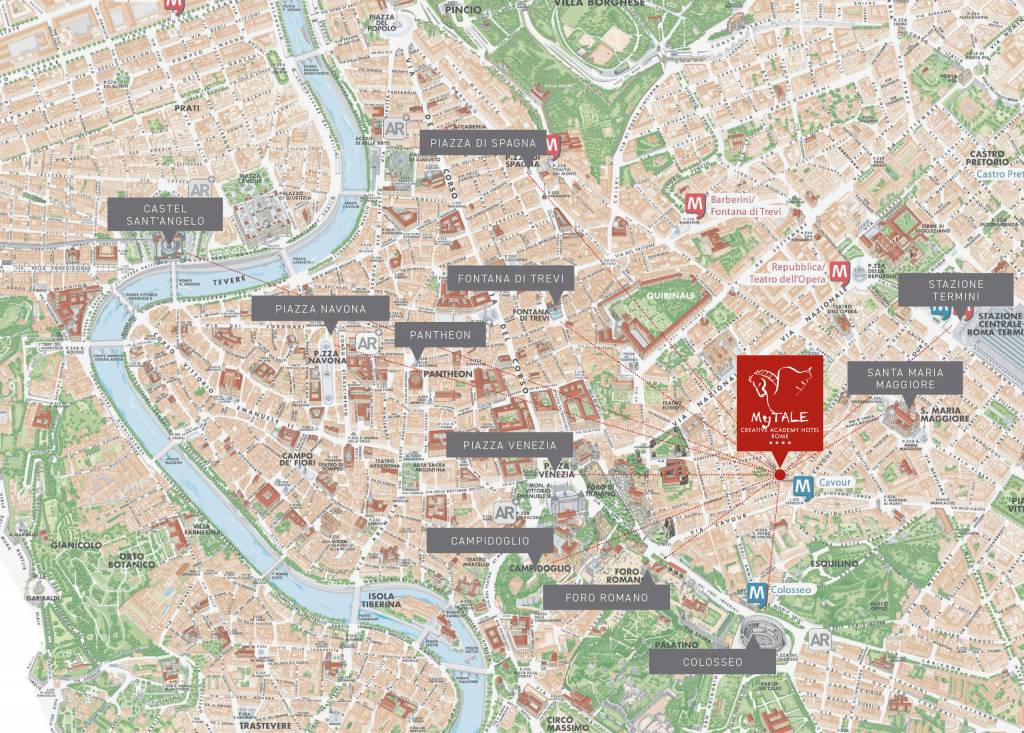 MyTALE
creative academy hotel rome

RI.ONE
EAT.DRINK.PLAY

Piazza degli Zingari 4, ROME – ITALY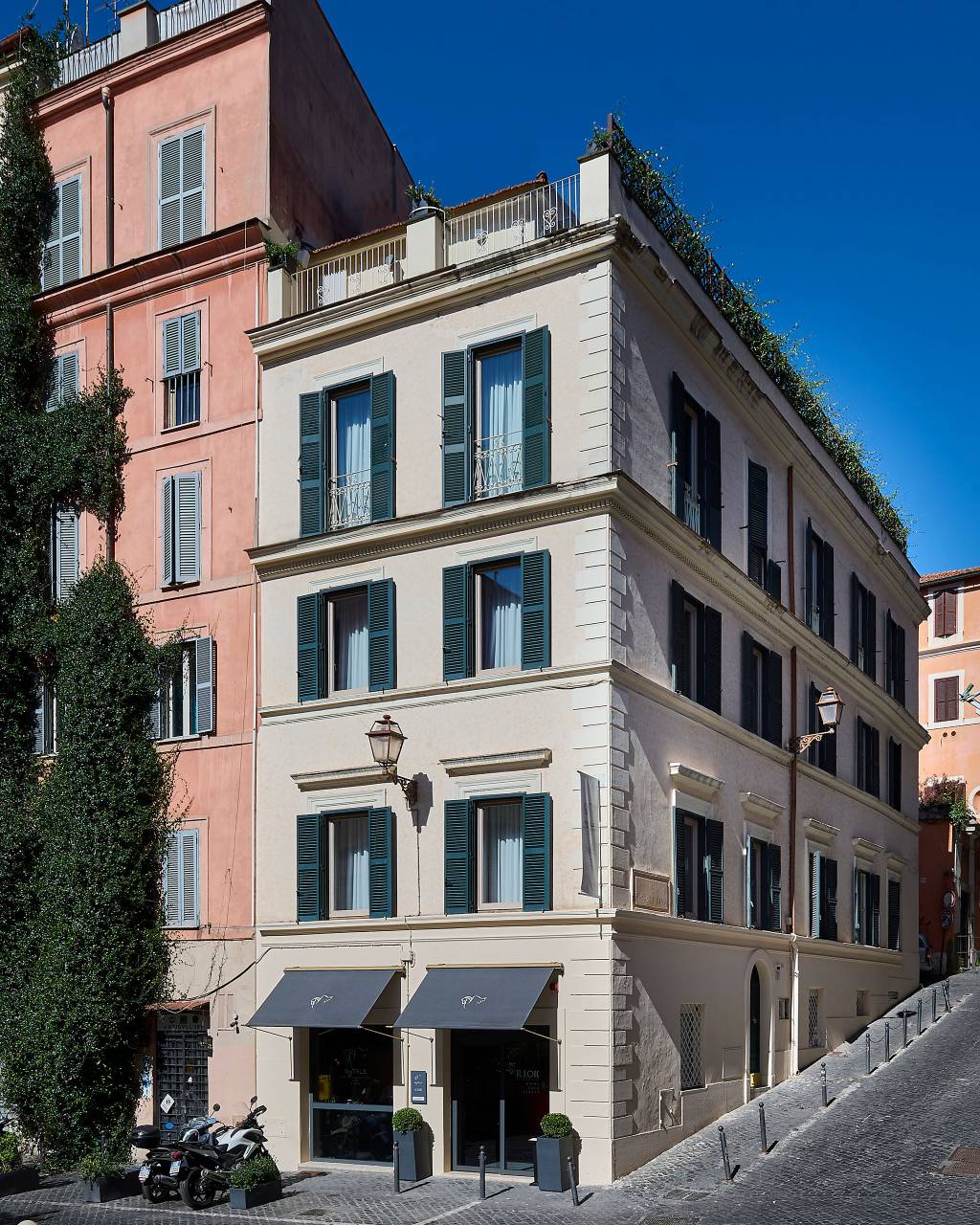 DESIGN
Luxury stay in a 4 star hotel, precious details and home of a creative academy, the hotel is born from an artistic process that opens to a constantly evolving flow.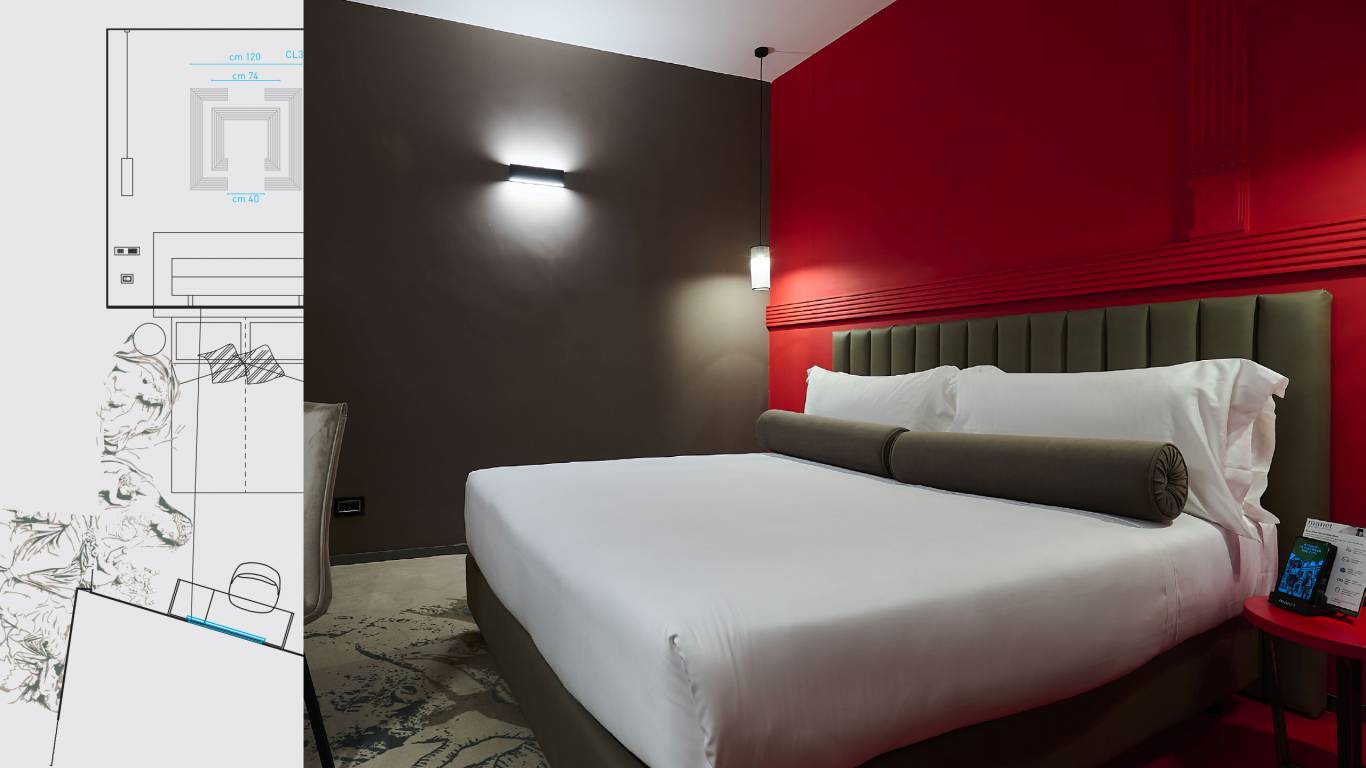 DESIGN
MyTALE combines the innovation of a high-level guest experience with the temporal tale of Imperial Rome, passing through the Renaissance to the Contemporary.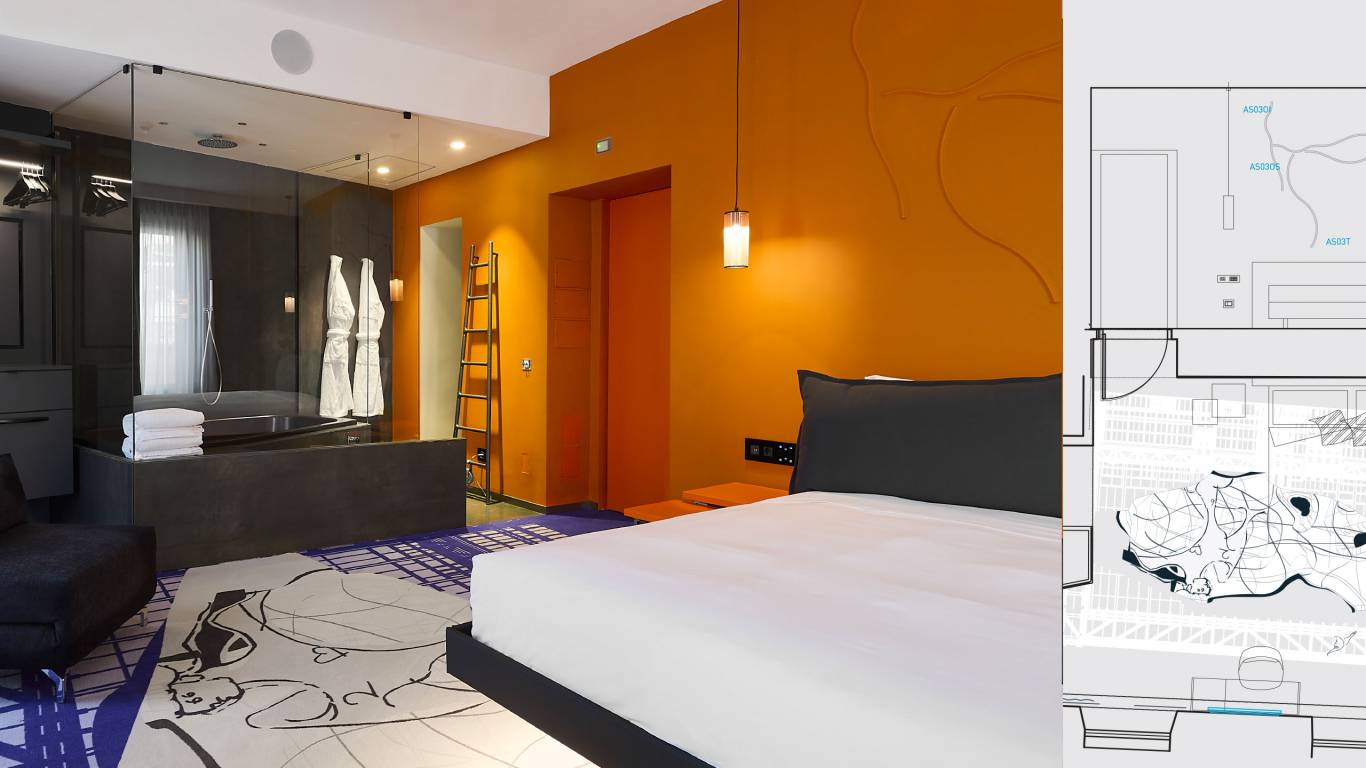 ART CONCEPT
A tale of monuments, architectural works, decorations, frescoes, mosaics and paintings is revealed under our feet, printed on art moquettes, the drawings by the artist Patrizia Marrocco, exclusive to MyTALE, are the leitmotif of the art concept: It is a route through the three floors and, with the addition of a refined color palette, translates the stay into an emotional experience: atmospheres captured, interpreted, regenerated on the timeline. Each floor is dedicated to a historical era of Rome, each Suite tells a segment, enhances a theme prince to live an experience that introduces us to its eternal history.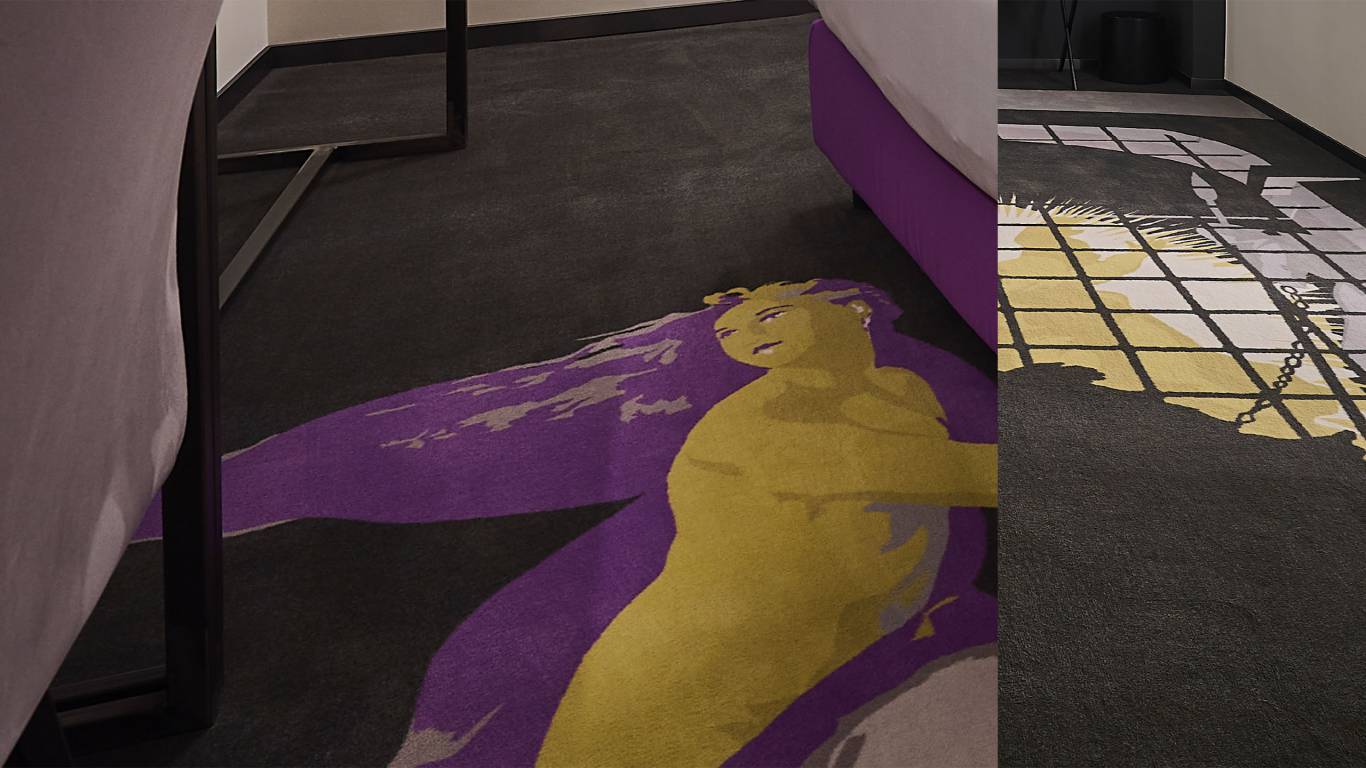 "Remember how to rewind a tape but stopping, among many, some of the brief-eternal moments and atmospheres of a Rome in the time... we entrust this heritage to a metaphysical dimension, to the MyTALE creative academy hotel."
ART MOQUETTES
ART CONCEPT
Every design on moquette evokes the breath, the greatness, the aspiration of great artists and architects of every time and place, their desire to overcome and amaze, contributing with their works to make of Rome "a great museum, a living room to cross on tiptoe" (Alberto Sordi).
ART MOQUETTES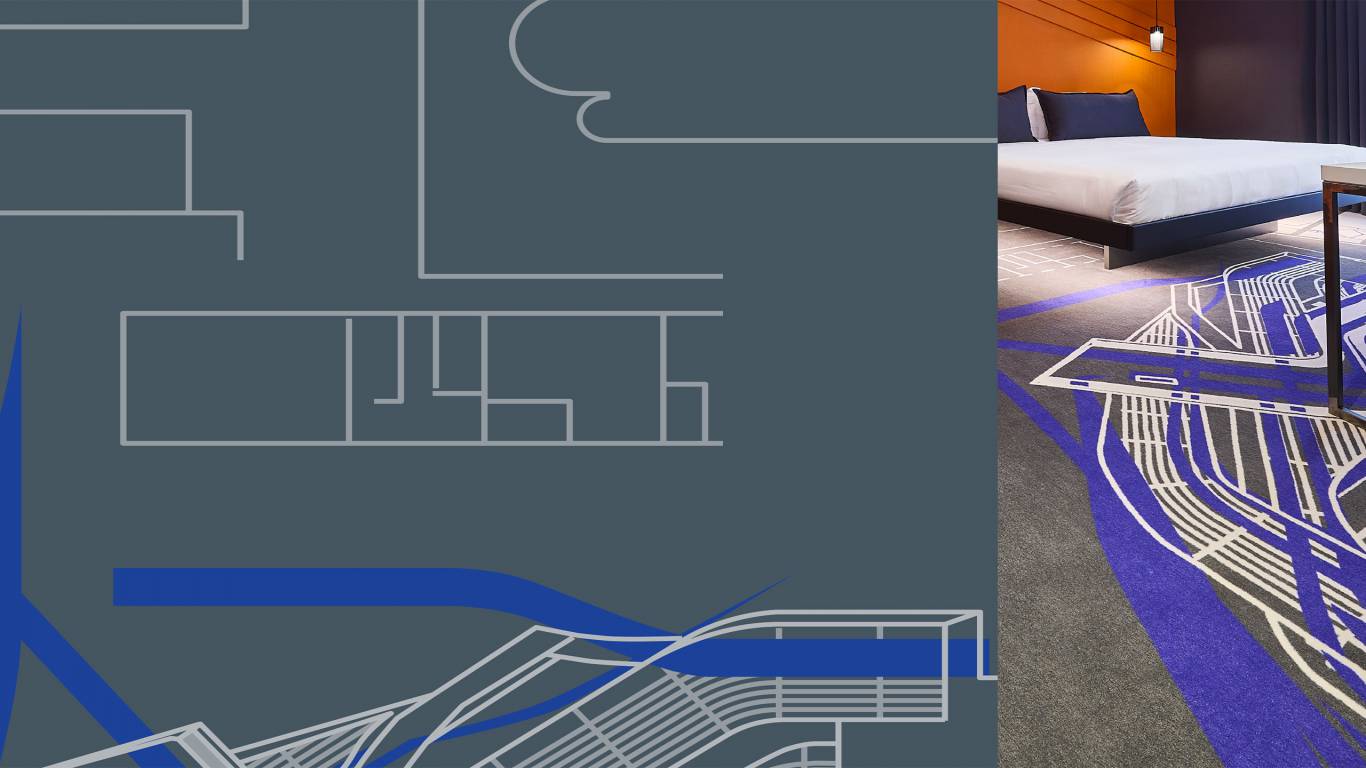 MyTALE
creative academy hotel rome

RI.ONE
EAT.DRINK.PLAY
Piazza degli Zingari 4, ROME – ITALY

Tel: +39 06 87165577
BOOK NOW