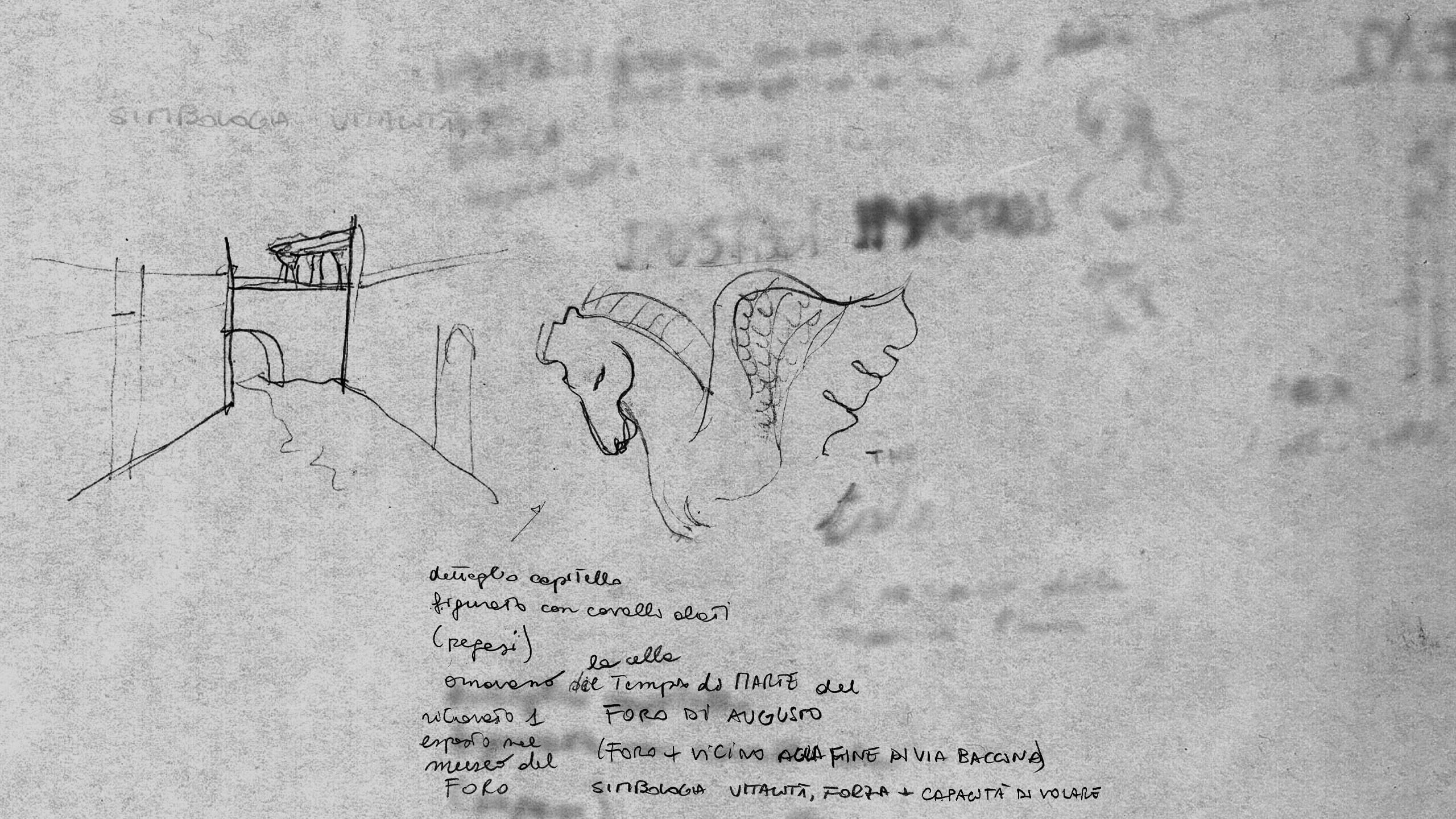 « The surviving Pegasus... »
2020-09-27
Leaving the hotel under renovation, walking along Via Baccina, always straight to reach Via dei Fori Imperiali, almost near the 'Arco dei Pantani, I stop, three white and imposing columns suggest me the idea of a temple, the contrast with the blue sky and the dark frame of the arch increases its magnificent perspective.
Not much remains of the Temple of Mars Ultor, three columns, enough to warm the heart on a September afternoon.

After some time I discover that at the Museum of the Imperial Forums preserved a head of lesena with the figure of a Pegasus, the only one left of the Temple. It's so that together we took the flight, me, the hotel and the surviving Pegasus. That's how it became the "MyTALE" logo.
BOOK NOW