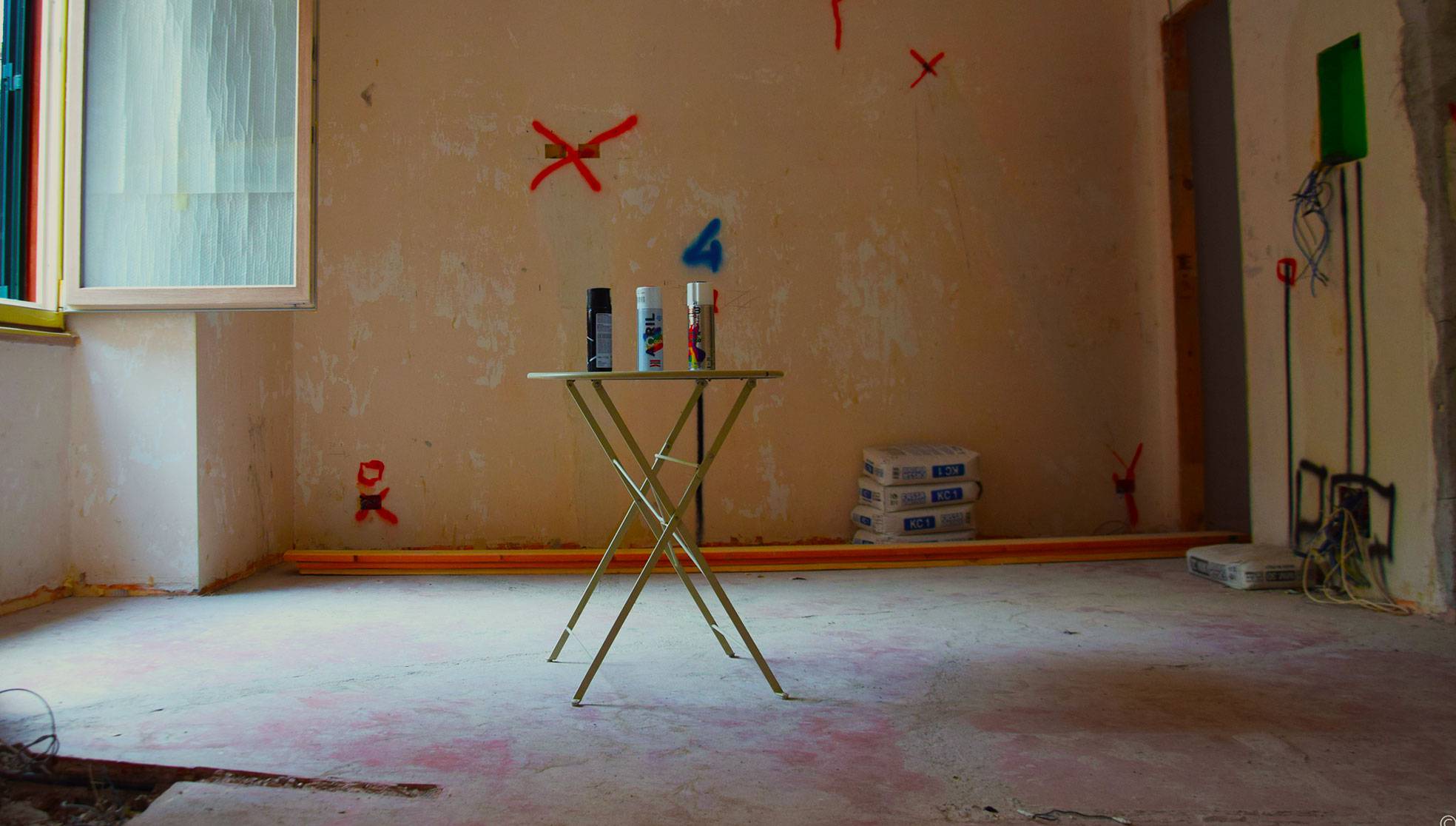 « The scent of the construction site in Rione Monti... »
2020-07-15
Piazza degli Zingari in the heart of the first district of Rome, Rione Monti.

It is here in a small building of the early '900 that I move among the workers at work. Among bare floors. Between rough and marked walls. The sun filters through the dusty shutters. The vision, between an inside and an outside, accompanies me by the hand. I imagine this place a magical crossroads, I see it taking shape.

Its scent-of-yard in movement flows in my blood, mixes with the local life. He calls me. His perfume comes from a far so close, I breathe it. The Forum of Augustus is not so far away and, just a little further on, filtered by the arches, even the Colosseum echoes in the air.
BOOK NOW