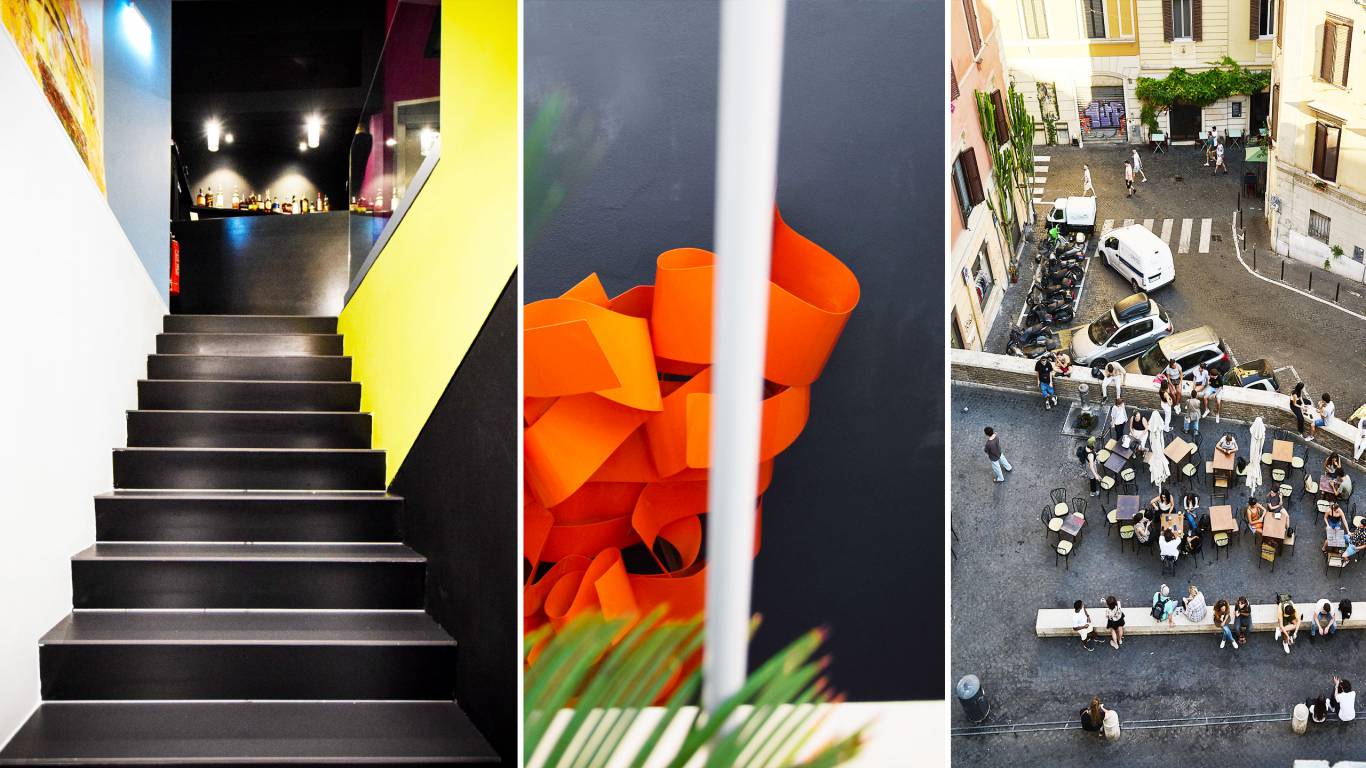 DESIGN
"Dionisio Roof", pure shapes and colors, cyan, magenta, yellow & black, essential and enveloping lines, characterize the entrance on the fourth floor of the hotel that leads to the terrace. Outside the dining areas/ coffee set & lounge bar of the restaurant offer of the brand "RI.ONE" with tables and comfortable seats, the relax corners with sofas and armchairs.

From the internal cloister, visible on the front, the large luminous sculptures of the Andrea Olivazzo artist, made of anodized aluminum plates with LED light tubes, customized for each floor of the hotel, unique and unrepeatable furnishing objects that are created to create evocative plays of light and reflections.

All around the urban scenery of one of the oldest districts of Rome, Monti, the view from above on Piazza degli Zingari, Via Urbana, Via Clementina, breathtaking views that change every hour of the day and night.

The Dionisio Roof is one of the three outlets of the brand "RI.ONE" , is open not only to hotel guests but to anyone who wants to spend relaxing moments. Lounge bar and restaurant, panoramic terrace with seating and sofas.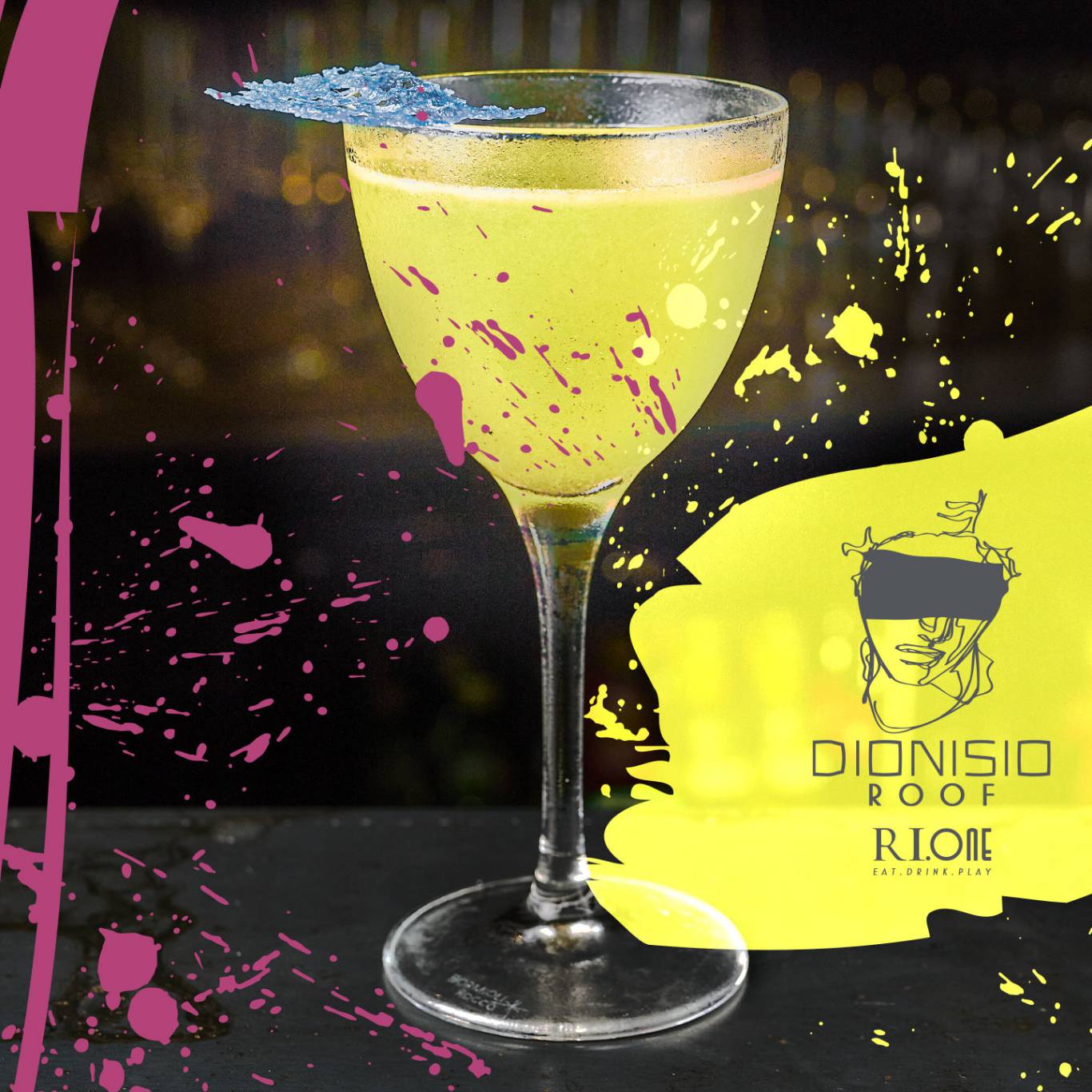 ARTE
See the explosion of the three primary colors, choral artwork made by Claudio Riefoli and Patrizia Marrocco, a work that frees energy, the emotional upward thrust in connection with the mystery of an ever expanding universe, the vital chaos that is origin and part of us in becoming. The work is part of the outdoor furniture of the terrace.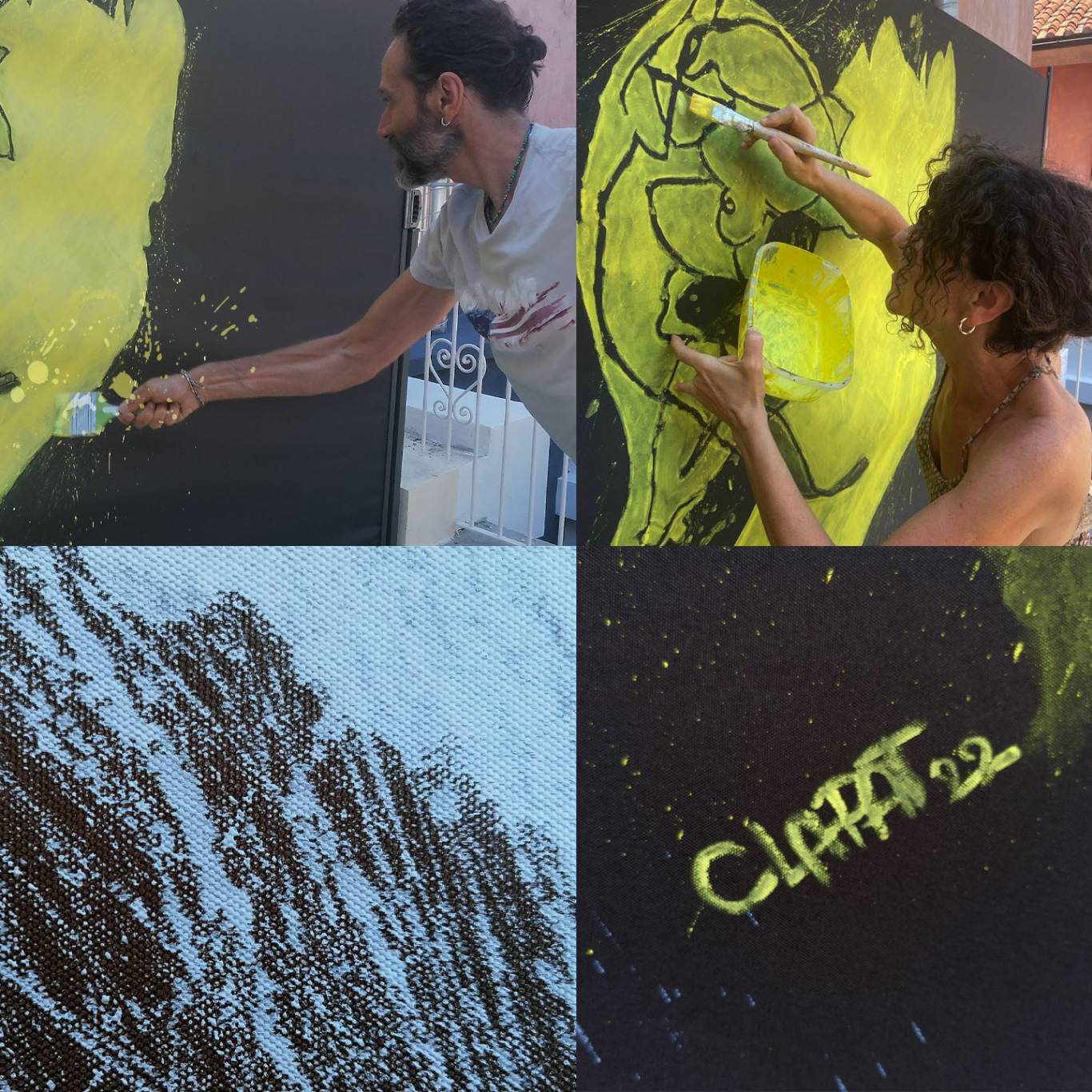 CONCEPT
The Dionisio Roof is at the top of the hotel, at the last level beyond which the sky opens. In our ideal journey through time we decided to dedicate it to the contemplation of time "Future" but, to imagine it, it is an operation of great complexity. We still know only a small percentage of what surrounds us in the universe, of which we are part, and a small percentage of the potentialities inherent in our human mind. A synonym of future is hope, that of being able to meet the wonder and amaze us. We decided to occupy it with our own artistic vision, so we chose pure shapes and primary colors as tools and as a starting point. Our existence, although it originates from chaos, is nothing more than the transformation of energy that gradually re-establishes itself in a new order that keeps everything in perpetual harmony.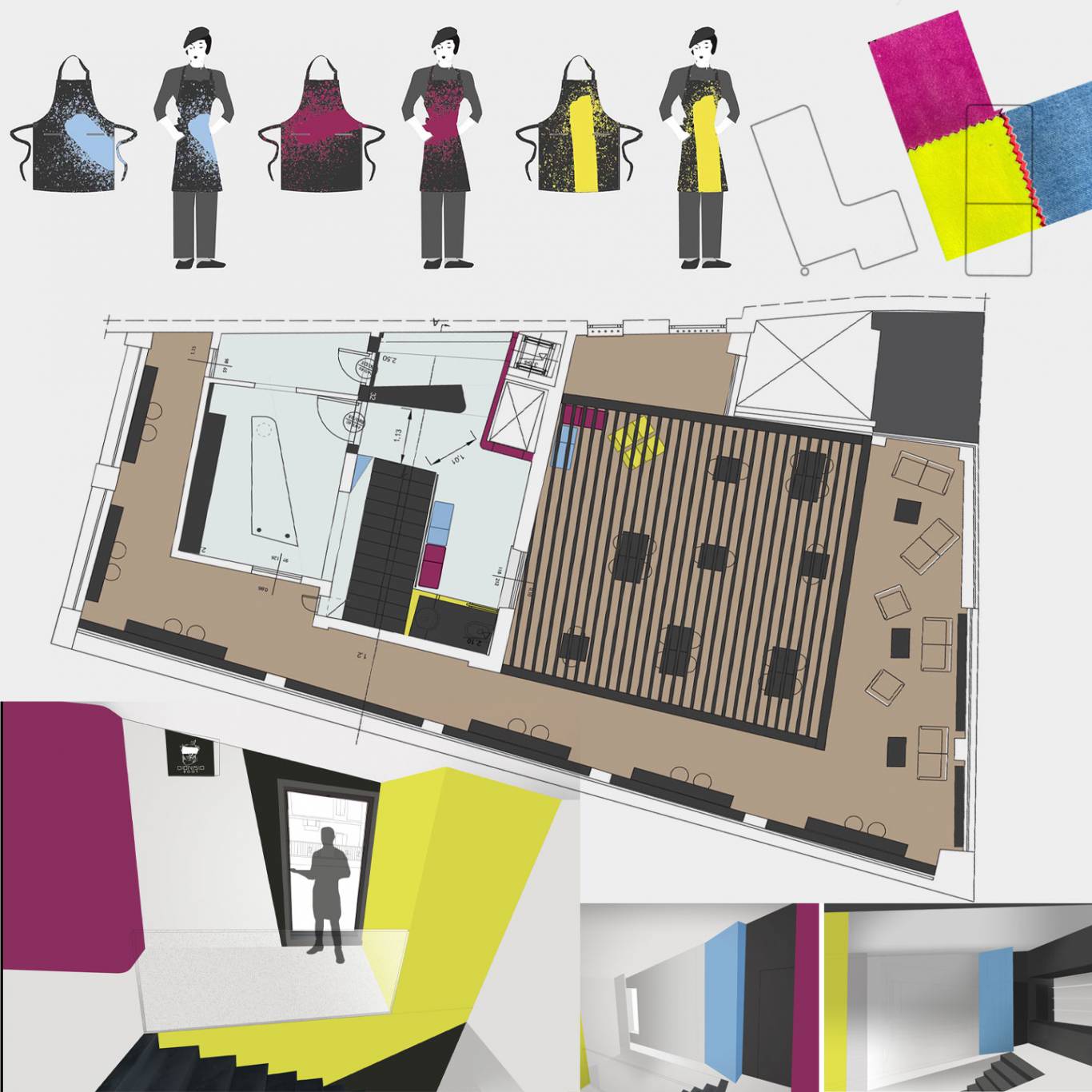 BOOK NOW