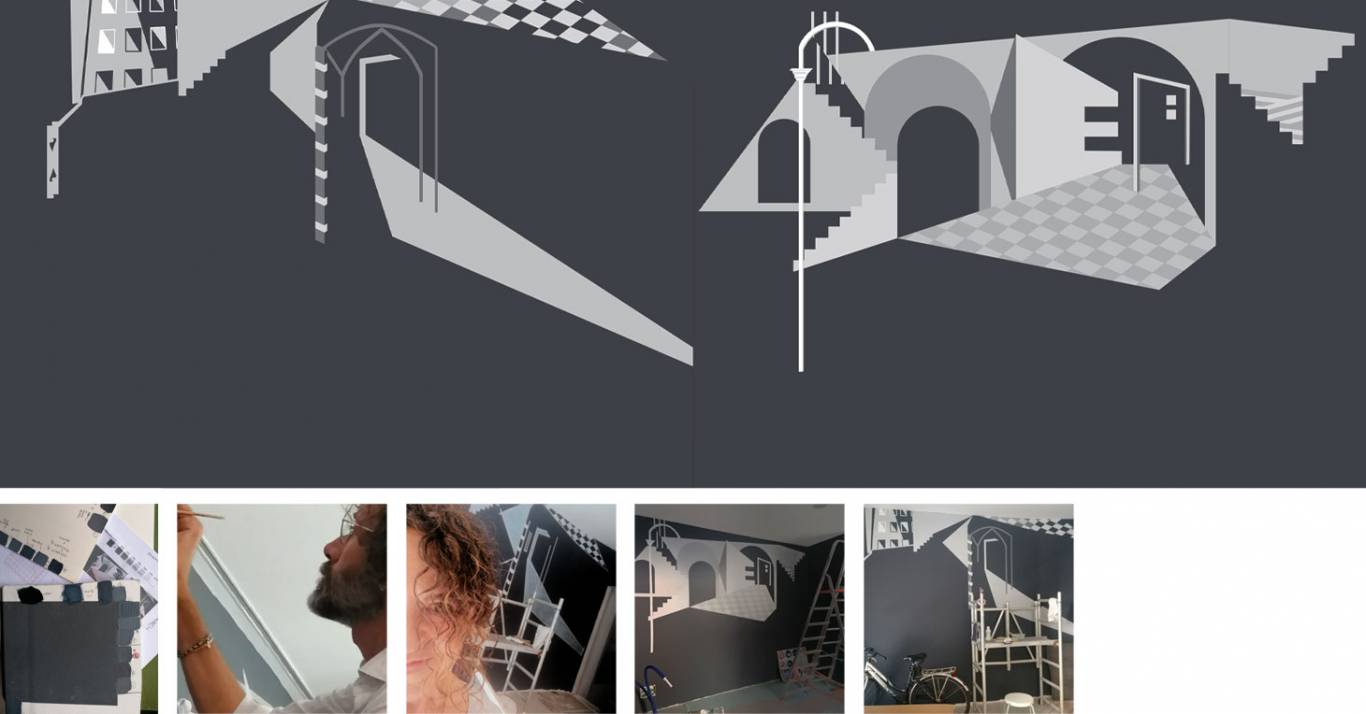 Design of wall decorations,
acrylic on enamel treated wall
made by Claudio Riefoli and Patrizia Marrocco
ART CONCEPT
The artistic project was born from the joining of several threads, an investigation into the history of art that was contemporary at the time when the MyTALE building stands, the early '900. They were years of great ferment and among many artists emerged the figure of Enrico Prampolini (1894-1956), painter, sculptor, scenographer and costume designer. What most fascinated us about his research emerges, in particular, in the scenographic sketches, an introspective world in which he introduces us through the game of light-darkautonomous, a use that generates abstraction of surfaces and architectural elements.

Looking at the master Prampolini the two artists Claudio Riefoli and Patrizia Marrocco have collected that metaphysical message where the differences between an inside and an outside taper, a thin border between the latitudes of a perceived world and those of a real world, paths of a universal journey in which we love to welcome you.

The Reception Hall of the Hotel on the ground floor shares the
spaces with the coffee house
DRINKLAB Street, one of the three
outlets of the brand
"RI.ONE"..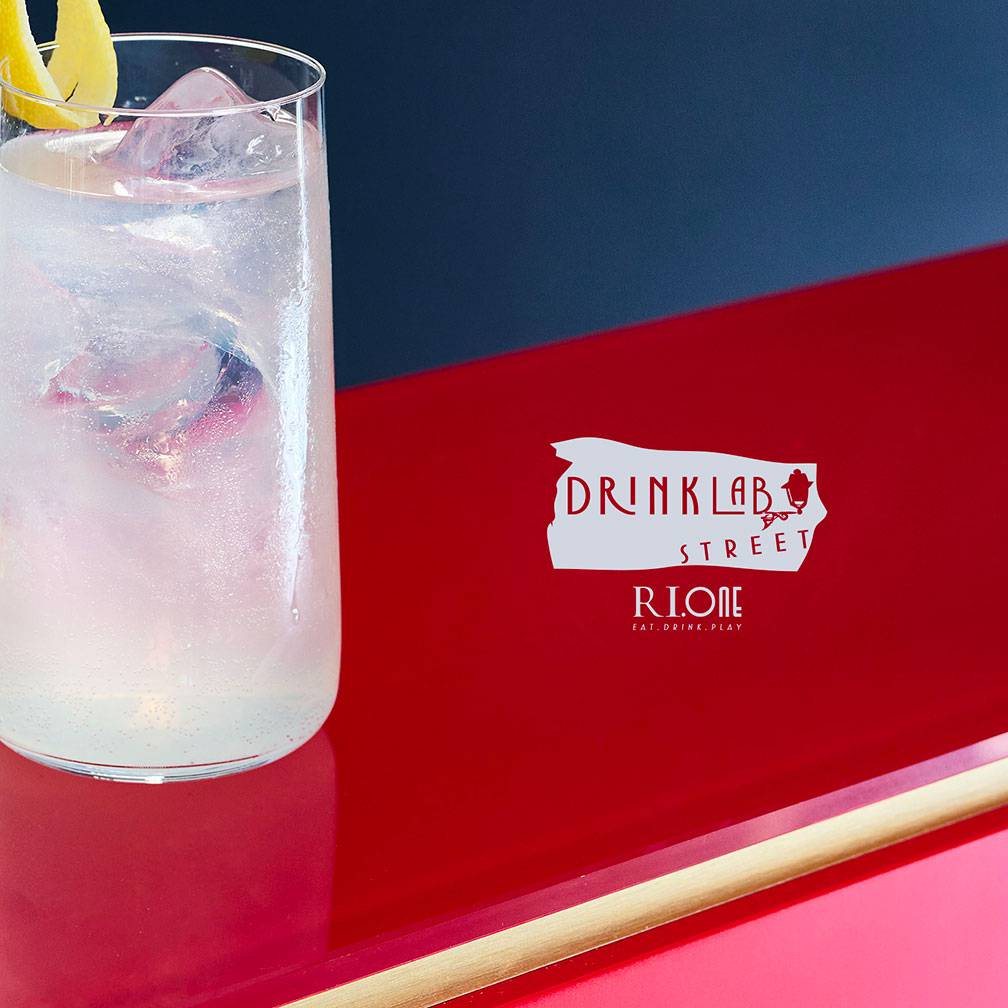 DESIGN
...the unique red counter, the reception desk and all the interior design, designed by CAP creative design,have been designed as unique furnishing objects, establish a direct dialogue with the scenes painted on the wall...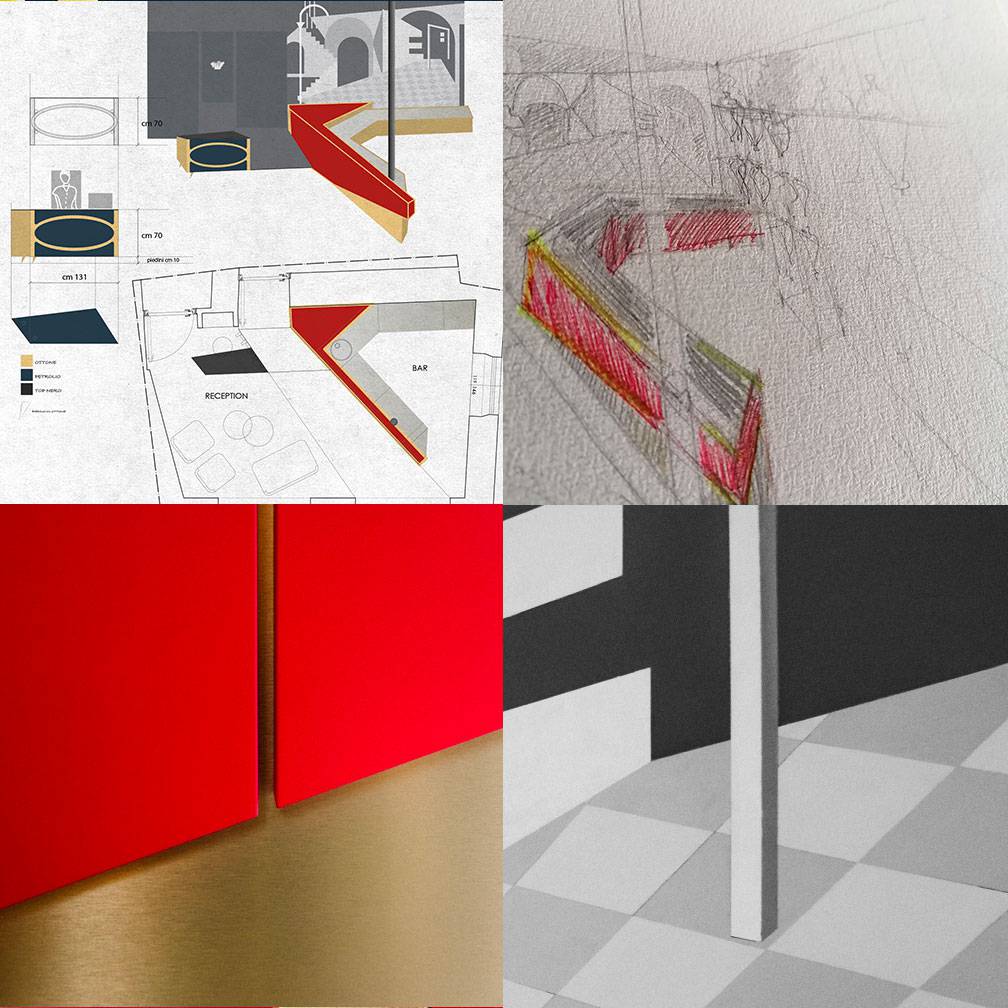 DESIGN
... almost seem to be an extension. In particular, the bar counter and reception desk draw inspiration from the vintage lines of the gas lighters of the 1920s, a time when their use was widespread in society, transforming them into elegant details.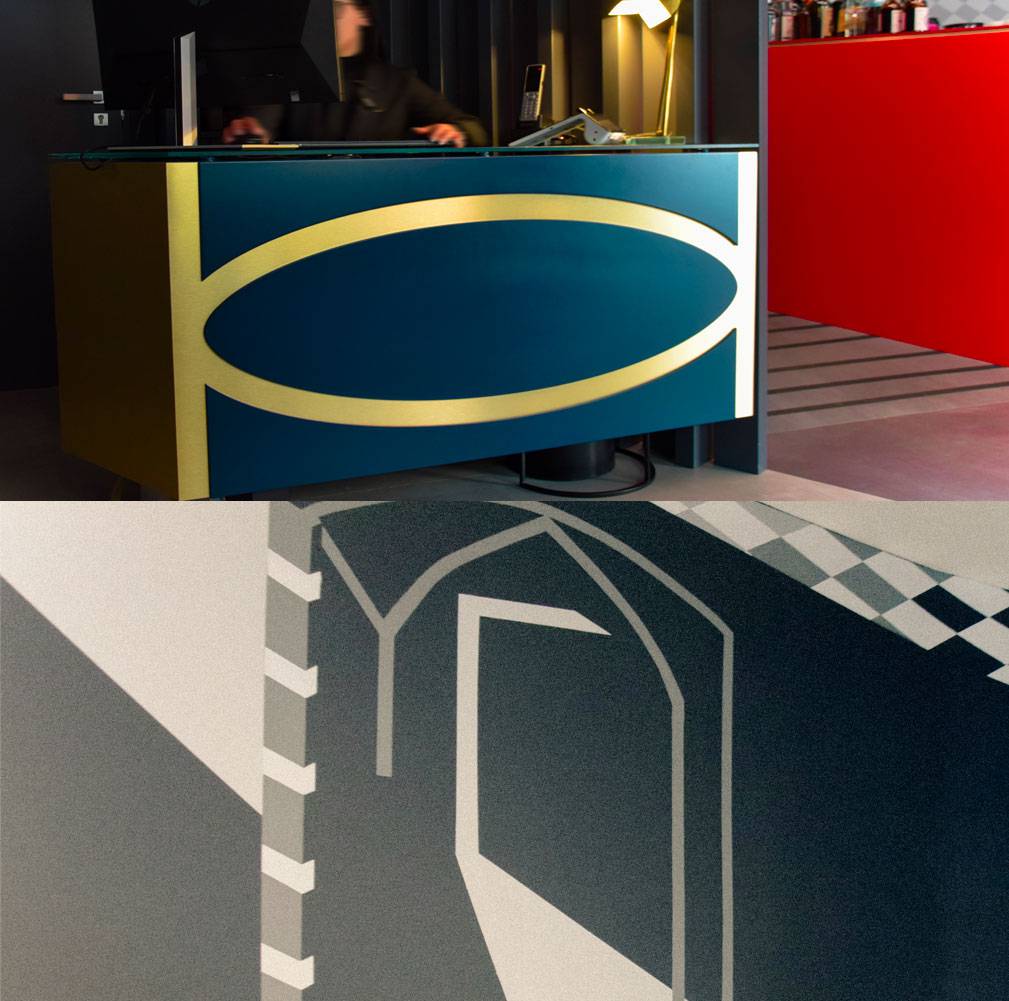 BOOK NOW